NIA Staff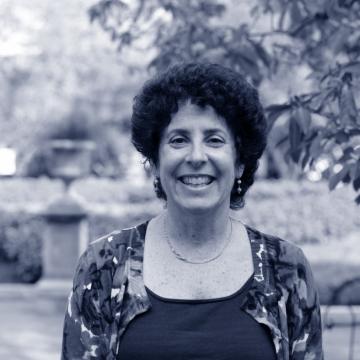 Judi Greenwald is Executive Director of the Nuclear Innovation Alliance.
Ms. Greenwald has over 35 years of energy and environmental policy leadership experience in the public and nonprofit sectors, including the U.S. Congress, the White House, the Environmental Protection Agency, the Department of Energy, the Nuclear Regulatory Commission, and the Center for Climate and Energy Solutions (C2ES, formerly the Pew Center on Global Climate Change). Highlights of her distinguished career include working on the 1990 Clean Air Act Amendments as congressional committee staff; overseeing energy and environmental programs at C2ES and DOE; co-founding the Carbon Capture Coalition; advising U.S. state and regional greenhouse gas initaitives; and collaborating with stakeholders to advance both economic and environmental goals.
She has focused extensively on deep decarbonization through the interplay of public policy, technology innovation, human behavior, and markets. She served as Deputy Director for Climate, Environment, and Energy Efficiency at US DOE's Energy Policy and Systems Analysis Office, and the Senior Climate Advisor to the Energy Secretary. She is a fellow at Princeton University's Andlinger Center for Energy and the Environment. Ms. Greenwald received a B.S. in Engineering, cum laude, from Princeton University, and an M.A. in Science, Technology, and Public Policy from George Washington University.
Alex Gilbert
Project Manager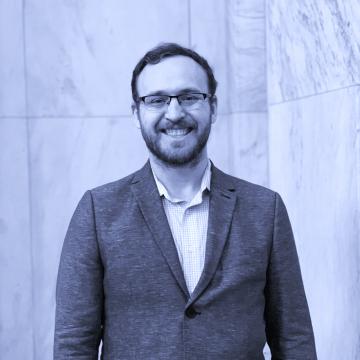 Alex Gilbert is a Project Manager at the Nuclear Innovation Alliance where he is responsible for managing and conducting project research, stakeholder engagement, and related activities. Among other research, he is leading a project on harmonizing nuclear licensing processes and standards internationally.
Previously, Alex worked in the private sector as an energy market and governance consultant, first at Haynes and Boone, LLP and more recently as a cofounder of SparkLibrary, Inc. His nuclear experience includes analysis of fleet and project economics, environmental performance, licensing, commercialization, and international liability.
Alex earned a Masters of Energy Regulation and Law with a Certificate in Climate from Vermont Law School and a BA in Environmental Studies and International Relations from Lake Forest College. His academic work has been published in multiple peer-reviewed journals, including Nature, Nature Climate Change, Environmental Science & Technology, and Energy. Alex is a non-resident Fellow at the Payne Institute for Public Policy at the Colorado School of Mines and Adjunct Faculty at Johns Hopkins University where he co-teaches a course on nuclear policy and regulation.
Victor Ibarra Jr.
Nuclear Innovation Analyst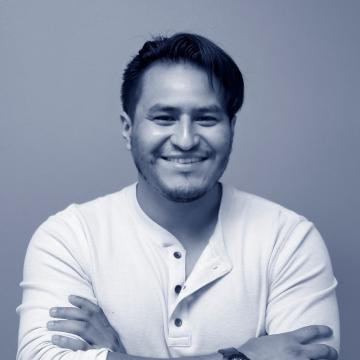 Victor Ibarra Jr. is an Analyst for the Nuclear Innovation Alliance. 
Mr. Ibarra received his B.S. in Nuclear Engineering from Texas A&M University and brings in experience from NASA, the Texas Commission on Environmental Quality, and the Comanche Peak Nuclear Power Plant.
Before joining the Nuclear Innovation Alliance, Mr. Ibarra spent his time working as a Health Physicist for the UT Health Science Center in Houston, TX where he focused on using his background in radiological science to protect people and the environment from the potential hazards of radiation. He also brings in nuclear science and technology policy experience by having previously served as Chair for the Texas Nuclear Engineering Student Delegation and as a Delegate for the U.S. Nuclear Engineering Student Delegation.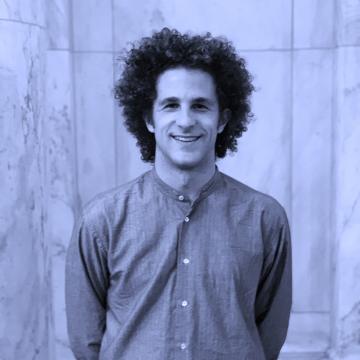 River Bennett is a Fellow at the Nuclear Innovation Alliance where he is a lead organizer and past participant of the Nuclear Innovation Bootcamp.

River Bennett is also a Graduate Research Assistant at the University of Michigan where he is pursuing an MS in nuclear engineering. He is supported by the National Reactor Innovation Center and Fastest Path to Zero and researches siting and environmental justice considerations for advanced reactors. Prior to these roles he worked in both edtech and international development with a focus on water and sanitation access. River studied energy policy at the University of Virginia where he graduated with a BA in Political and Social Thought.