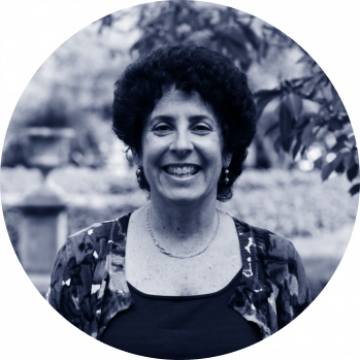 Judi Greenwald
Executive Director
Judi Greenwald is the Executive Director of the Nuclear Innovation Alliance.
Ms. Greenwald has over 35 years of energy and environmental policy leadership experience in the public and nonprofit sectors, including the U.S. Congress, the White House, the Environmental Protection Agency, the Department of Energy, the Nuclear Regulatory Commission, and the Center for Climate and Energy Solutions (C2ES, formerly the Pew Center on Global Climate Change). Highlights of her distinguished career include working on the 1990 Clean Air Act Amendments as congressional committee staff; overseeing energy and environmental programs at C2ES and DOE; co-founding the Carbon Capture Coalition; advising U.S. state and regional greenhouse gas initaitives; and collaborating with stakeholders to advance both economic and environmental goals.
She has focused extensively on deep decarbonization through the interplay of public policy, technology innovation, human behavior, and markets. She served as Deputy Director for Climate, Environment, and Energy Efficiency at US DOE's Energy Policy and Systems Analysis Office, and the Senior Climate Advisor to the Energy Secretary. She is a fellow at Princeton University's Andlinger Center for Energy and the Environment. Ms. Greenwald received a B.S. in Engineering, cum laude, from Princeton University, and an M.A. in Science, Technology, and Public Policy from George Washington University.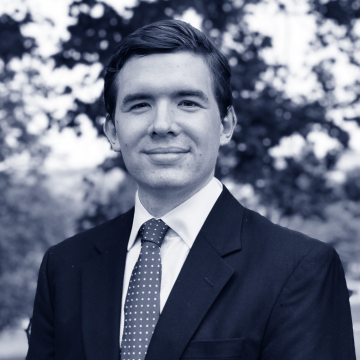 Patrick White, PhD
Project Manager
Patrick White is a Project Manager at the Nuclear Innovation Alliance where he manages project research, stakeholder engagement, and related activities. He leads research and advocacy related to advanced reactor licensing strategies, regulatory modernization at the NRC, and safety assessments of nuclear systems.
Patrick has completed his PhD in Nuclear Science and Engineering from the Massachusetts Institute of Technology (MIT) with his doctoral thesis on licensing methods and regulatory frameworks for commercial fusion technology. He was a graduate researcher on the 2018 MIT "Future of Nuclear Energy in a Carbon-Constrained World" study, co-authoring report sections on licensing issues related to advanced nuclear reactor deployment. He subsequently received his M.S. in Nuclear Science and Engineering from MIT in 2019 with his thesis research on advanced reactor regulatory pathways.
Patrick has worked in the commercial nuclear sector as an engineer with MPR Associates in Alexandria, VA. His nuclear experience includes safety assessments of modifications at existing nuclear power plants, design evaluations of components at new nuclear power plants, and co-authoring an ERPI report on transitioning existing baseload nuclear power plants to flexible power (or load following) operations. Prior to working at MPR Associates, Patrick received his B.S. and M.S. in Mechanical Engineering from Carnegie Mellon University in 2012.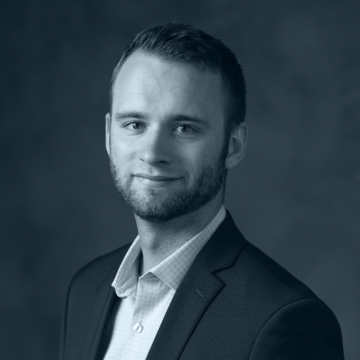 Erik Cothron
Nuclear Innovation Analyst
Erik Cothron is an analyst for the Nuclear Innovation Alliance where he helps create the conditions for advanced nuclear reactor success through research projects, stakeholder engagement, and policy advocacy.
 
Prior to joining the Nuclear Innovation Alliance, Mr. Cothron was an energy consultant for Guidehouse, working with the U.S. Department of Energy on its energy efficiency program. He has experience developing federal regulations, performing engineering and market analysis, interacting with stakeholders, and ensuring compliance with DOE regulations for commercial equipment. He also volunteers for the Nuclear Alternative Project, a non-profit organization aiming to bring advanced nuclear energy to the island of Puerto Rico.

He received his bachelor's and master's degrees in material science and engineering from Virginia Tech, along with a graduate certificate in nuclear engineering and a concentration in nuclear materials.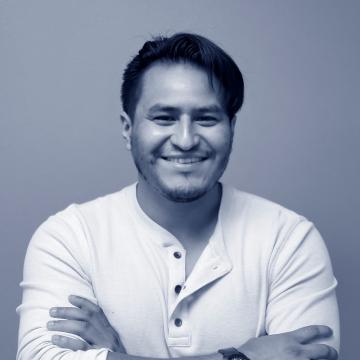 Victor Ibarra Jr.
Nuclear Innovation Analyst
Victor Ibarra Jr. is an Analyst for the Nuclear Innovation Alliance where he works on a variety of nuclear innovation projects and leads research and advocacy related to state-level advanced reactor policy and legislation.
Before joining the Nuclear Innovation Alliance, Mr. Ibarra spent his time working as a Health Physicist for the UT Health Science Center in Houston, TX where he focused on using his background in radiological science to protect people and the environment from the potential hazards of radiation. He also brings in experience from NASA, the Texas Commission on Environmental Quality, the Comanche Peak Nuclear Power Plant and brings in nuclear science and technology policy experience by having previously served as Chair for the Texas Nuclear Engineering Student Delegation and as a Delegate for the U.S. Nuclear Engineering Student Delegation.
Mr. Ibarra received his B.S. in Nuclear Engineering from Texas A&M University and will complete his M.S. in Engineering and Public Policy from Carnegie Mellon University in December 2024.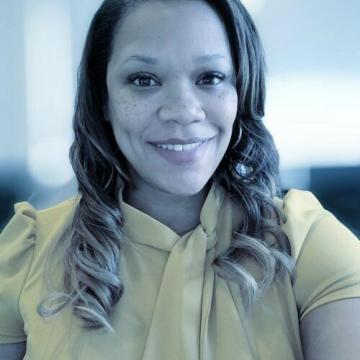 Devin L. Watts
Innovation Coordinator
Devin L. Watts is the Innovation Coordinator for the Nuclear Innovation Alliance and Nuclear Innovation Bootcamp.  She focuses on planning, program implementation, and operations. 
Ms. Watts comes to NIA with over twenty years of diverse experience including recruiting, business development, program management, training, process development and delivery for effective and efficient workflow, management of multi-functional groups, customer service, and liaison with internal and external stakeholders. She has managed services and operations for many organizations, with a focus on early-stage and entrepreneurial small businesses and nonprofits with passionate and purposeful people. Her professional style is based on problem solving through excellent interpersonal communications and development and implementation of best practices.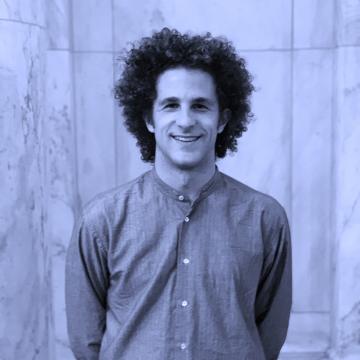 River Bennett is a Fellow at the Nuclear Innovation Alliance where he is a lead organizer and past participant of the Nuclear Innovation Bootcamp.

River Bennett is also a Graduate Research Assistant at the University of Michigan where he is pursuing an MS in nuclear engineering. He is supported by the National Reactor Innovation Center and Fastest Path to Zero and researches siting and environmental justice considerations for advanced reactors. Prior to these roles he worked in both edtech and international development with a focus on water and sanitation access. River studied energy policy at the University of Virginia where he graduated with a BA in Political and Social Thought.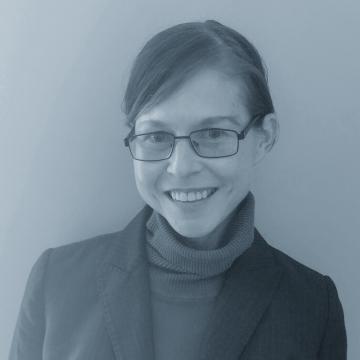 In Memoriam
Danielle Emche, Project Manager
Danielle Emche was a project manager at the Nuclear Innovation Alliance. Before joining the Nuclear Innovation Alliance, Danielle held various positions at the Nuclear Regulatory Commission, where she developed and executed cooperation and assistance projects with countries across the globe. She worked extensively with the International Atomic Energy Agency, the Nuclear Energy Agency, the public, private, and non-profit sectors, and the public. During her time with the NRC she participated in international trade missions led in coordination with other U.S. government agencies. She also completed NRC detail assignments in rulemaking, safeguards and import/export controls, environmental management, and incident response. Immediately following the Fukushima accident, Danielle was stationed at the U.S. Embassy in Tokyo, where she provided assistance to embassy staff and coordinated with U.S. government agencies and Japanese organizations. Danielle also brings experience in grant management from the non-profit and public sectors.
Danielle received her B.A. in Government and Politics from the University of Maryland and graduated from the College Park Scholars Program in International Affairs. She received her M.A. in both Political Science and International Relations from the Johns Hopkins University and the School of Advanced International Studies, respectively.