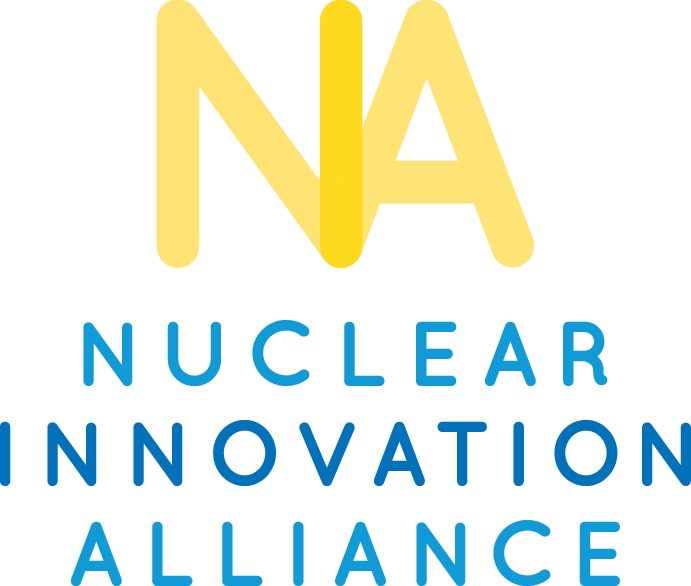 August 2020
The Nuclear Innovation Alliance (NIA), a nonprofit think tank and advocacy organization dedicated to catalyzing public policy and private investment support for advanced nuclear technology to address climate change and global energy access, is pleased to announce the selection of its new Executive Director, Judi Greenwald.
Ms. Greenwald is a seasoned climate and energy solutions expert with 35 years of energy and environmental leadership, policy and management experience in the public and nonprofit sectors, including the U.S. Congress, the White House, the Environmental Protection Agency, the Department of Energy, the Nuclear Regulatory Commission, and the Center for Climate and Energy Solutions (C2ES, formerly the Pew Center on Global Climate Change). She is an honors engineering graduate of Princeton University and currently a Fellow at the Princeton University Andlinger Center for Energy & Environment and Principal of Greenwald Consulting.  She has deep expertise on the interplay of public policy, technology innovation, and markets.  Highlights of her distinguished career include working on the 1990 Clean Air Act Amendments as congressional committee staff; overseeing energy and environmental programs at C2ES and DOE; co-founding the Carbon Capture Coalition; advising U.S. regional greenhouse gas initiatives; and working with numerous businesses on their sustainability strategies.
"The Alliance is thrilled to enter its next phase of work with Judi at the helm," said Lara Pierpoint, Co-Chairman of the board of the NIA.  "Her vast experience knitting together the technology, economics, policy and politics of clean energy make her a perfect choice to drive forward innovation that will make nuclear energy relevant to America's and the world's daunting climate and development challenges. She is highly skilled at bringing together experts and stakeholders of different views to improve our energy system through dialogue, research and advocacy."
Ms. Greenwald will be the second Executive Director of the NIA. She succeeds the founding Executive Director, Dr. Ashley Finan, who currently heads the National Reactor Innovation Center at the Idaho National Laboratory. Since its founding in 2015, NIA has successfully advanced the modernization of nuclear energy licensing that is appropriate for innovative nuclear power designs, and developed many of the policies supporting advanced nuclear energy innovation adopted in recent years by the US Congress.
"To address climate change while meeting the needs of an energy-thirsty planet, we are going to need every possible option, and advanced nuclear energy has the potential to be an important one," noted Armond Cohen, a co-founder of the NIA and the Executive Director of the Clean Air Task Force, an environmental organization.  "But making that option real will take a lot of innovation, education and forging of common purpose. Judi is widely respected across the energy industry, advocacy groups, think tanks, agencies and Congressional leaders for her integrity, diligence, openness to ideas, and ability to build the widest possible consensus to get forward movement."
Judi Greenwald commented, "As more US states and US power companies commit to zero carbon electricity by midcentury or sooner, nuclear energy can complement wind, solar, carbon capture and other zero carbon energy sources. A central goal of the NIA is to accelerate innovation in nuclear energy that could drive down cost while improving safety, speeding up project realization, and potentially contribute to other zero carbon energy objectives such as the production of clean fuels.  Advancing innovative policy and technology has been the focus of my entire career. I believe we can find a path forward for the next generation of nuclear energy that helps us protect our planet before it's too late."
Ms. Greenwald assumes her new position on September 1.
For more information, contact:
Lara Pierpoint at edsearch@nuclearinnovationalliance.org.