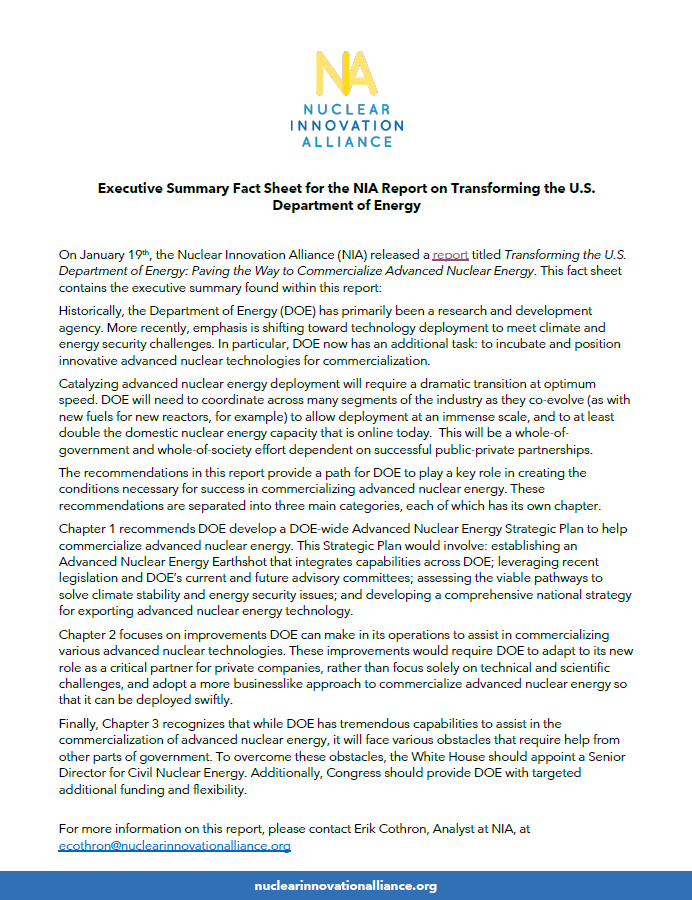 This fact sheet contains the executive summary found within this report, "Transforming the U.S. Department of Energy: Paving the Way to Commercialize Advanced Nuclear Energy".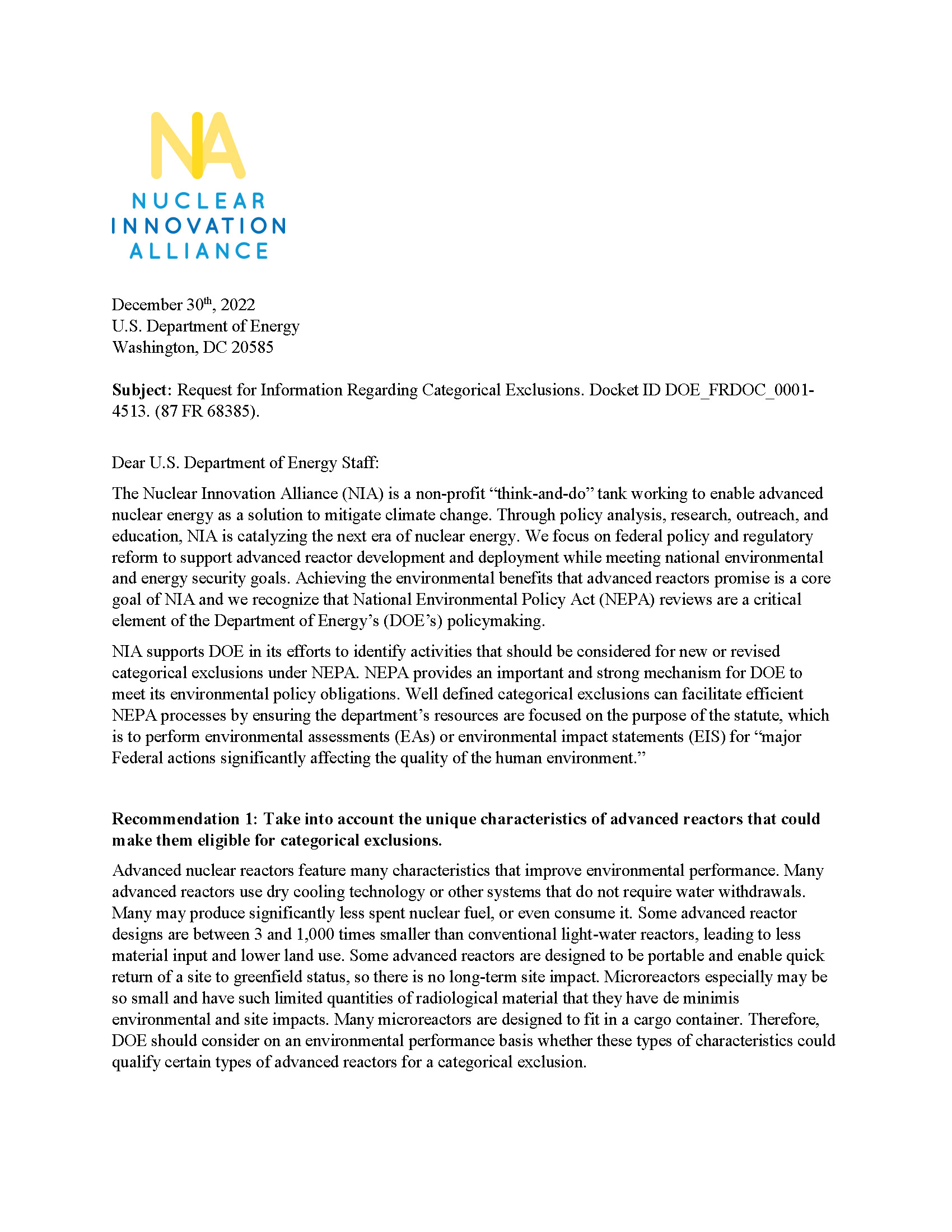 NIA's public comment to DOE in response to their request for information regarding categorical exclusions. Docket ID DOE_FRDOC_00014513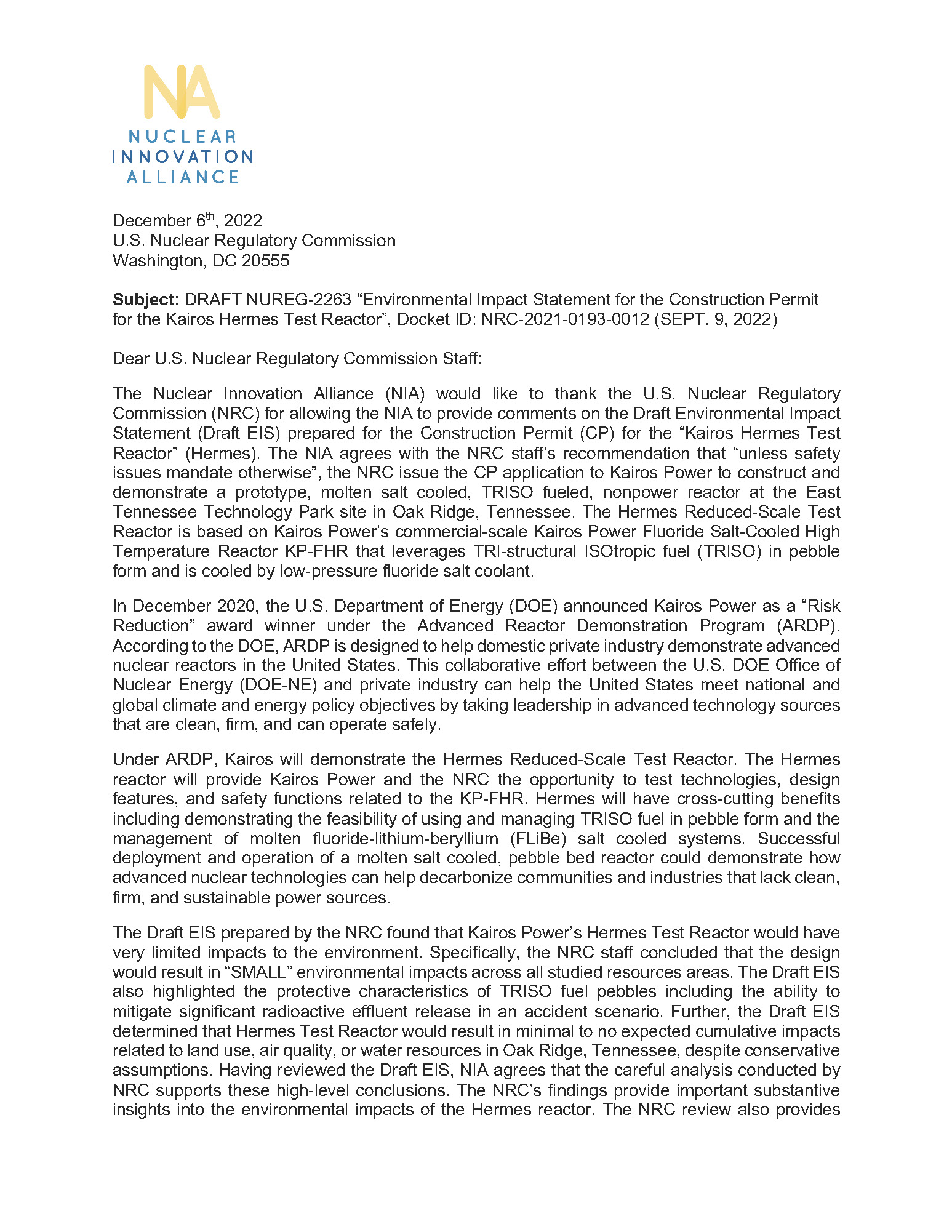 Public comment submitted by the Nuclear Innovation Alliance on the Nuclear Regulatory Commission's draft NUREG-2263, Environmental Impact Statement (EIS) for the Construction Permit for the Kairos Hermes Test Reactor. This NIA fact sheet gives an overview of Virginia's plans to establish a Nuclear Innovation Hub in southwest Virginia and discusses the Virginia Nuclear Energy Consortium.