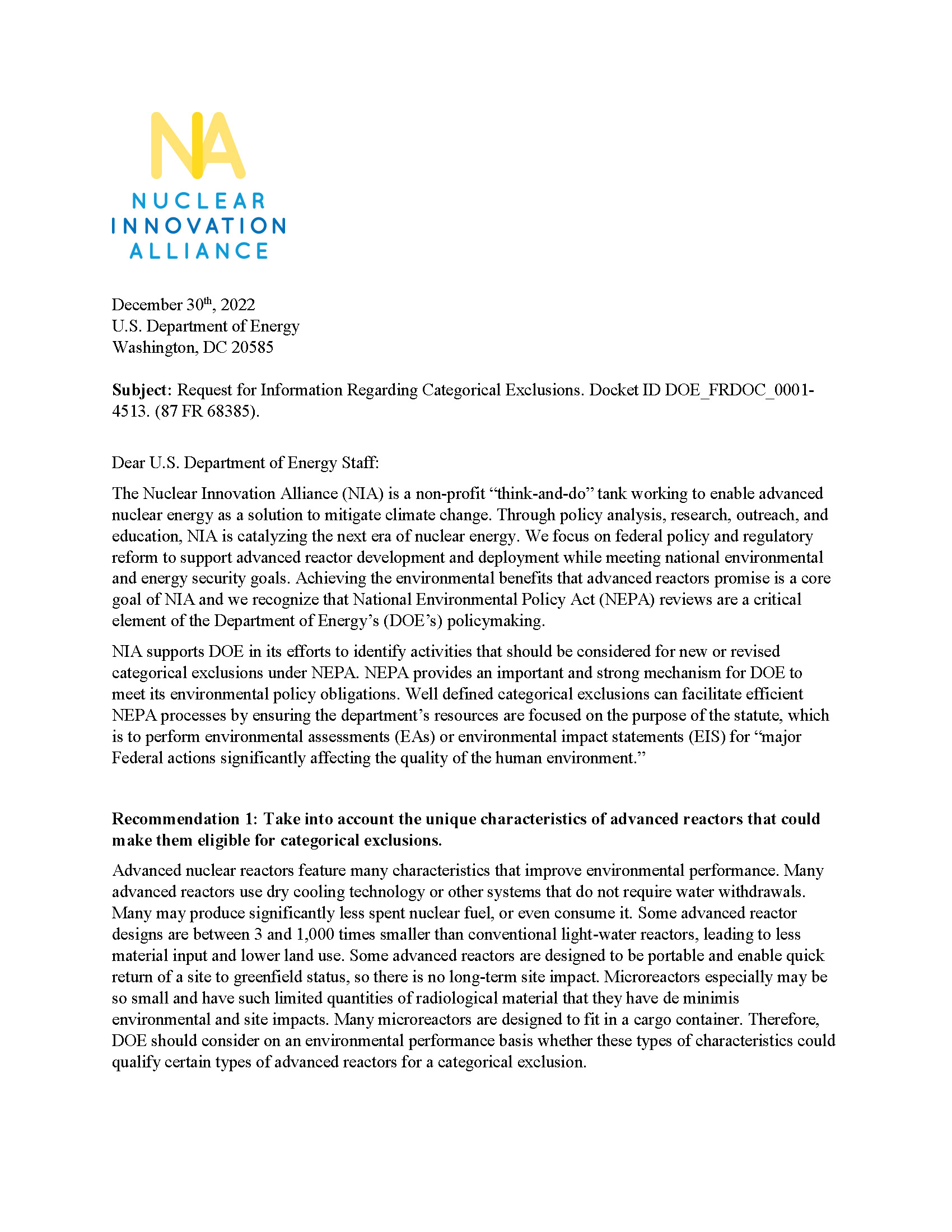 NIA's public comment to DOE in response to their request for information regarding categorical exclusions. Docket ID DOE_FRDOC_00014513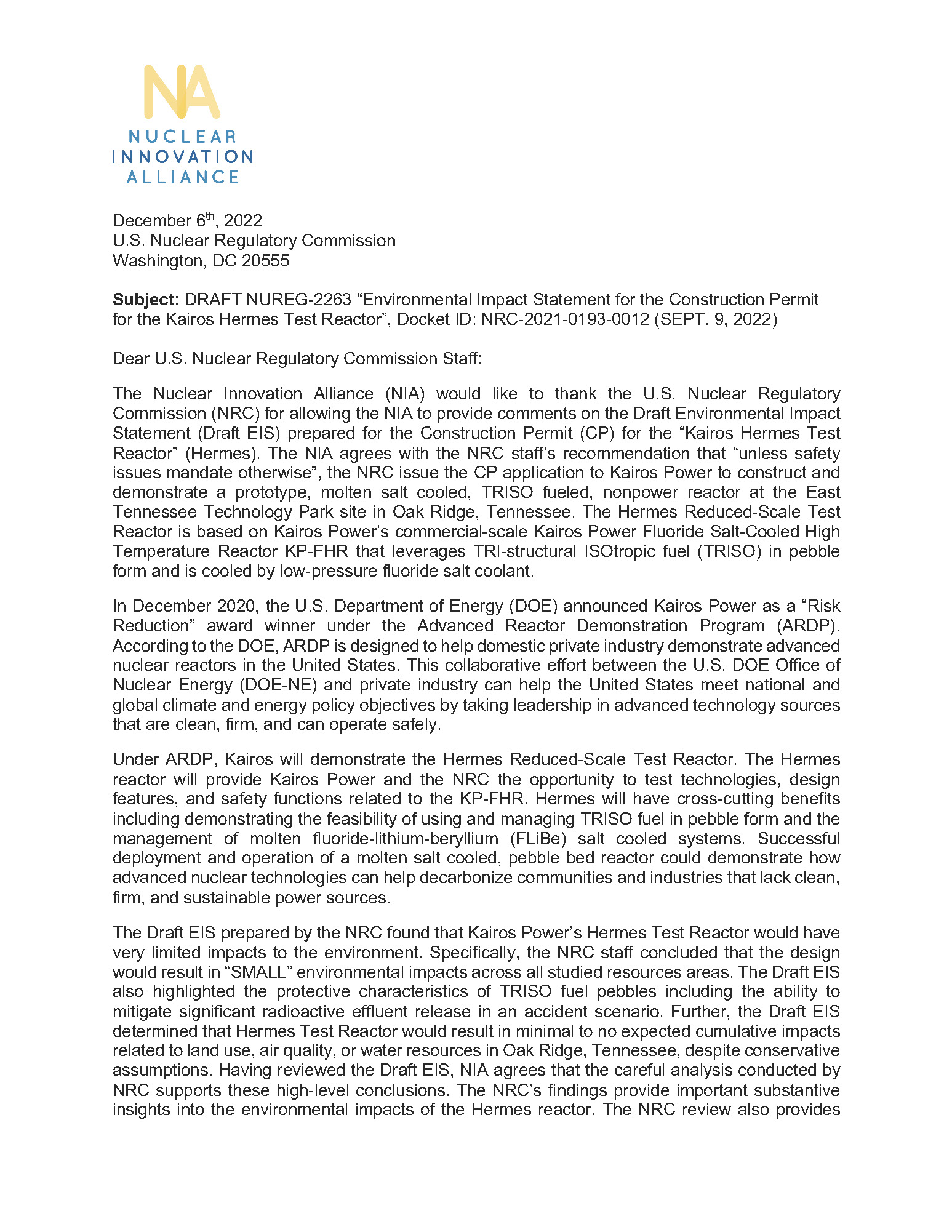 Public comment submitted by the Nuclear Innovation Alliance on the Nuclear Regulatory Commission's draft NUREG-2263, Environmental Impact Statement (EIS) for the Construction Permit for the Kairos Hermes Test Reactor. This NIA fact sheet gives an overview of Virginia's plans to establish a Nuclear Innovation Hub in southwest Virginia and discusses the Virginia Nuclear Energy Consortium.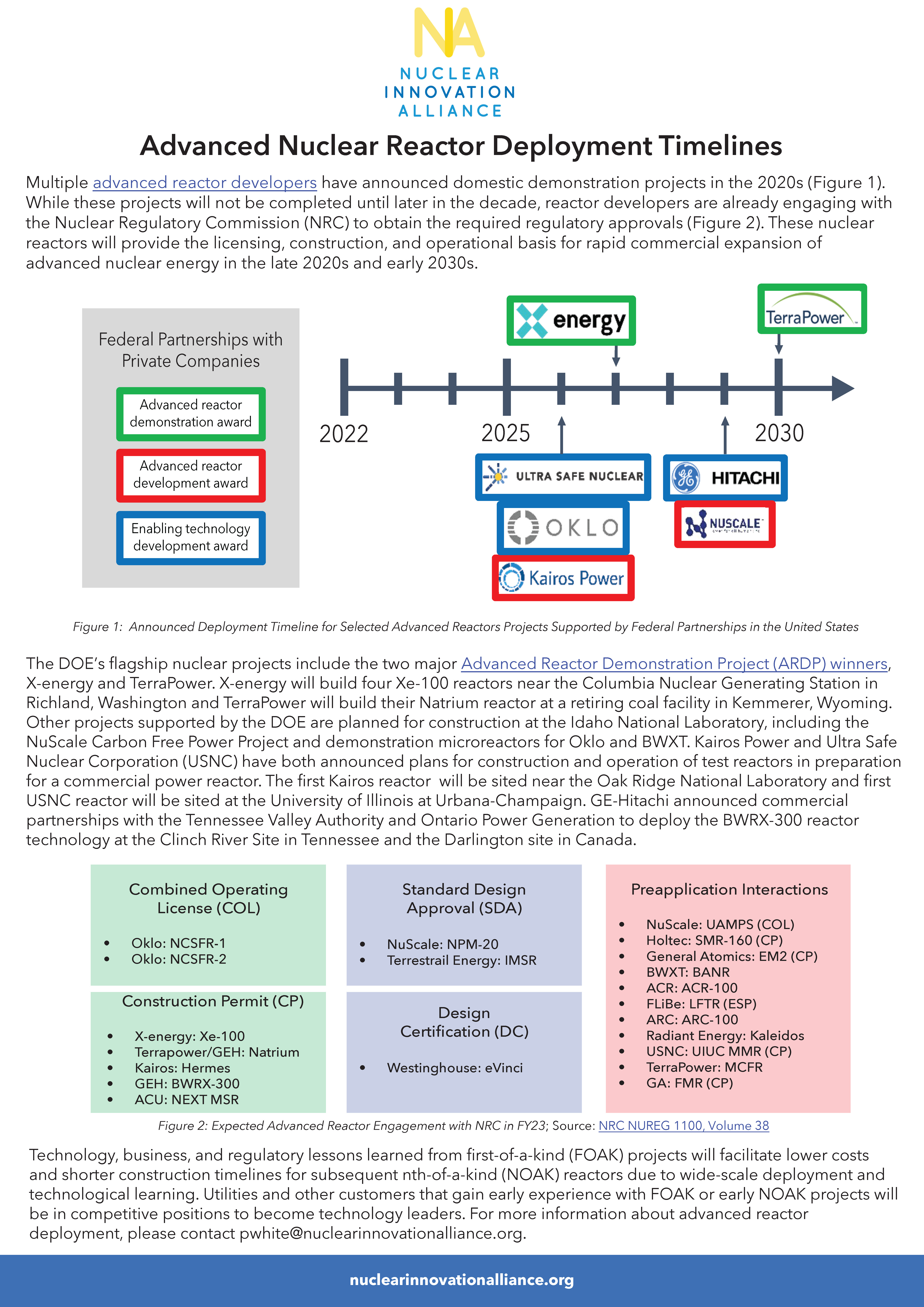 This NIA Fact Sheet highlights the deployment timeline of selected advanced reactors projects supported by federal partnerships in the United States and expected advanced reactor engagement with the Nuclear Regulatory Commission in FY2023.